Skip to product information
Trio of Sanitizers Gift Box
Sale price
$50.00
Regular price
Not only is this the type of gift everyone needs, but it also conveys the message, "Your wellness matters to me." These aren't your typical sanitizers. Each eco-friendly glass bottle is packed with wholesome ingredients that kill 99.9% of germs and bacteria while leaving your skin feeling amazing.

The featured essential oils in our blends are great for your skin and emotional state. Not only do they smell incredible, but they also elevate the everyday experience of sanitizing your hands. Protecting yourself (and others) has never felt better. 

Our Trio of Sanitizers Gift Box comes packaged in our festive red box with coordinating ribbon. It makes a special gift for a loved one, a client, a boss, a teacher, or anyone who would appreciate a little nourishment.

Why You'll Love our Sanitizers:

Sustainable Packaging

With the wave of single-use plastic constantly increasing, we felt compelled to use packaging that could be recycled or reused. 


Gluten-Free Ingredients

The alcohol used in our formula is extracted from corn as opposed to wheat or sugar, making it a great alternative for those with gluten sensitivities.


Naturally Moisturizing

Our blends include Fractionated Coconut Oil and Pure Vitamin E oil designed to soothe, comfort, and hydrate your freshly sanitized skin. 

Therapeutic Essential Oils

Each of our sanitizers contains a unique blend of essential oils that provide both topical nourishment and aromatherapy support. Our formulas contain no fragrances.

Multifunctional Spray

Now you can sanitize more than just your hands. Use our non-toxic sanitizers to spray face covers, table surfaces, or the air. 

Each Gift Box Includes:

SOOTHE • Lavender, Ylang Ylang, and Palo Santo
Simultaneously enliven your senses while calming your energy. Feel good inside and out.

AWAKE • Tea Tree, Orange, and Lime
The perfect pick-me-up to brighten your day. Naturally boost your mood while enhancing focus.

GROUNDED • Bergamot, Patchouli, and Vetiver
Feel peace of mind. Creates a sense of calm. Settle back into your body and reconnect with yourself.
Refer to each individual sanitizer details for instructions.
Refer to each individual sanitizer details for ingredients.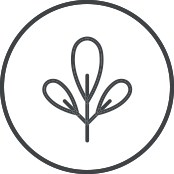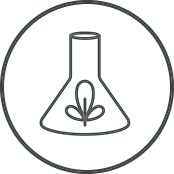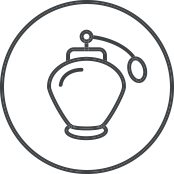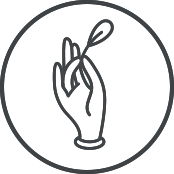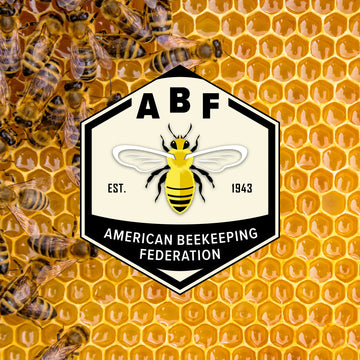 Full-Circle Impact
Bees are essential to our health and wellbeing. Without them, our food supply would be severely compromised. Therefore, we've committed to donating a percentage of our profits to the American Beekeeping Federation. They focus on supporting organizations that help grow the bee population and prevent their extinction.
By purchasing our products, together, we become part of the solution. We are grateful for you and our fellow worker bees.
LEARN MORE