Skip to product information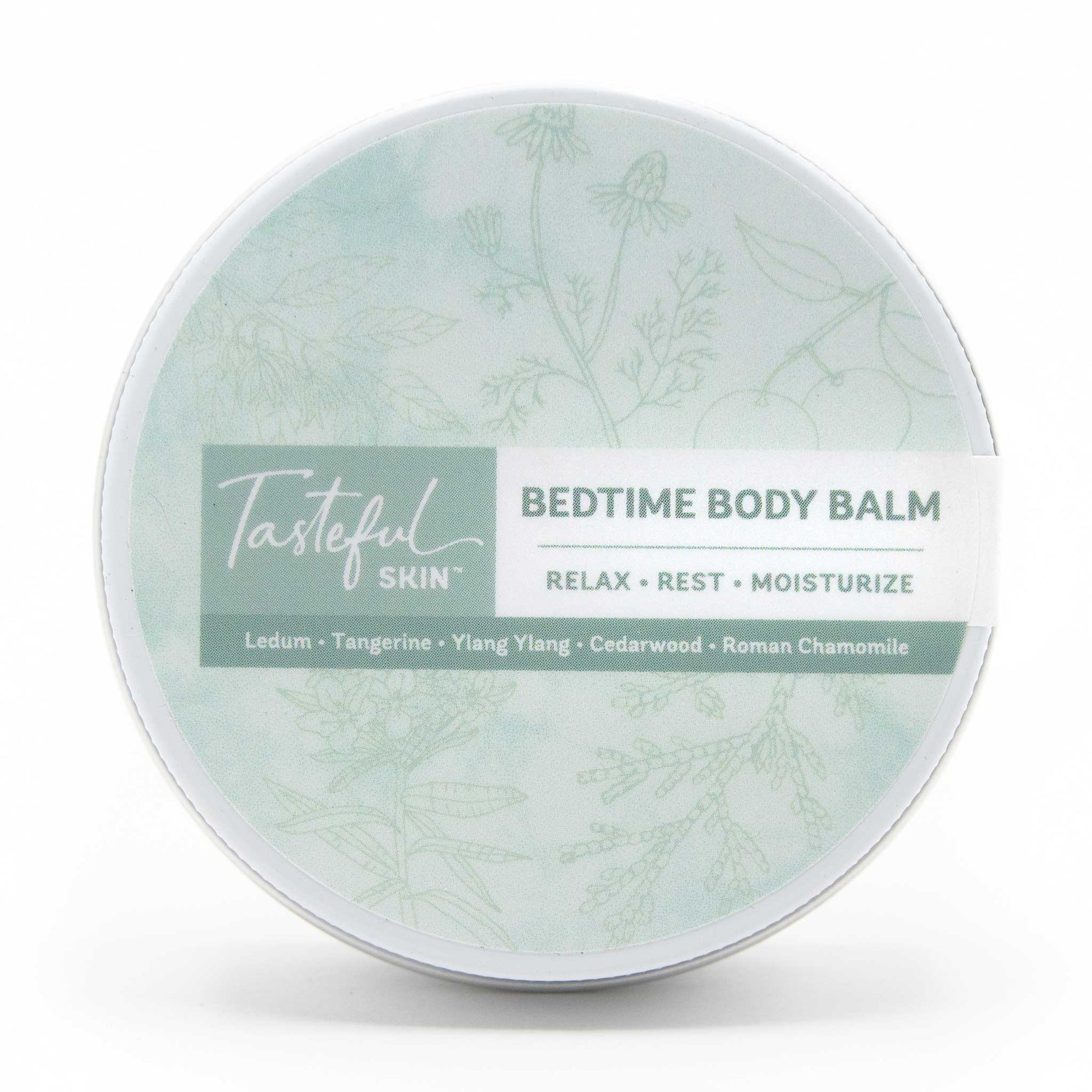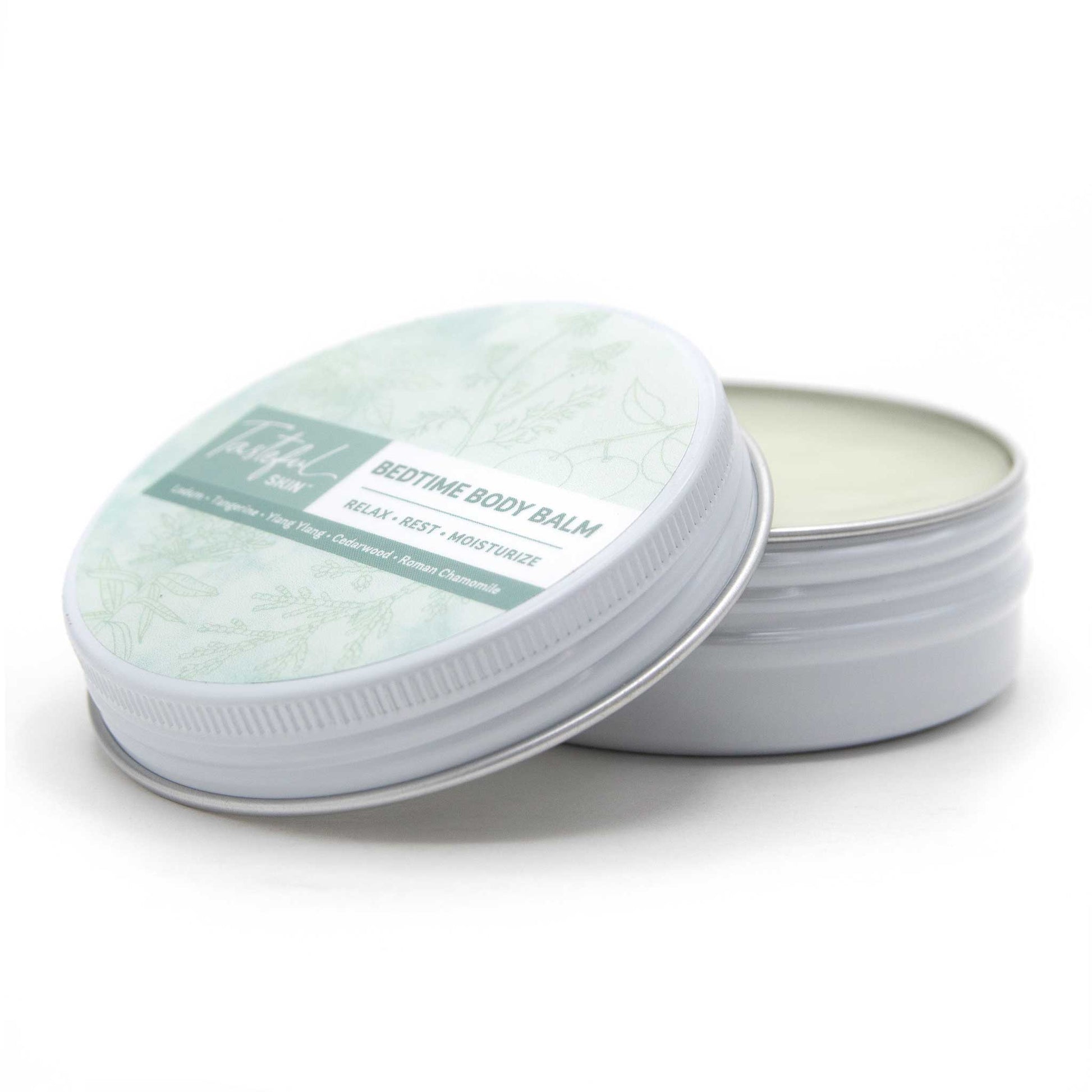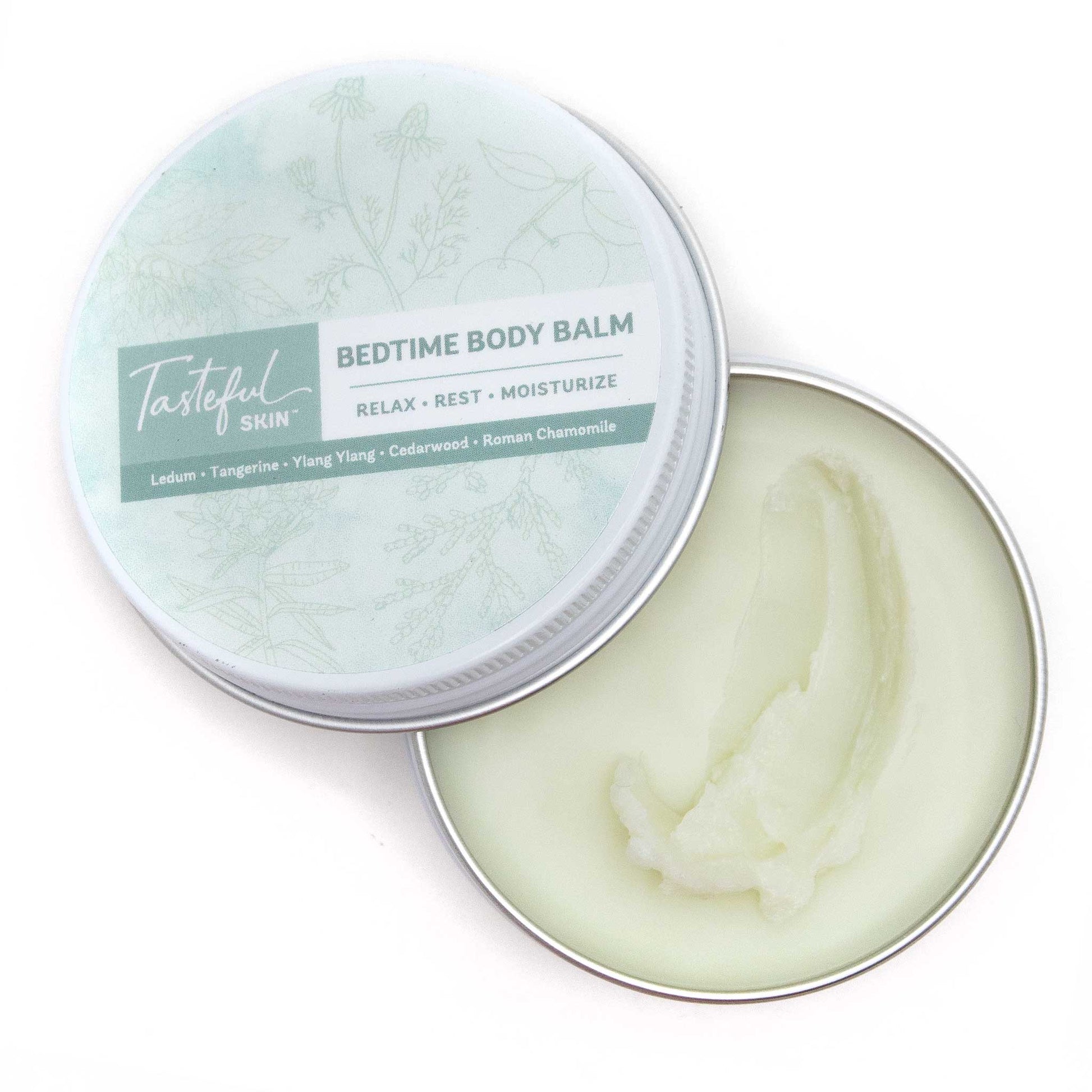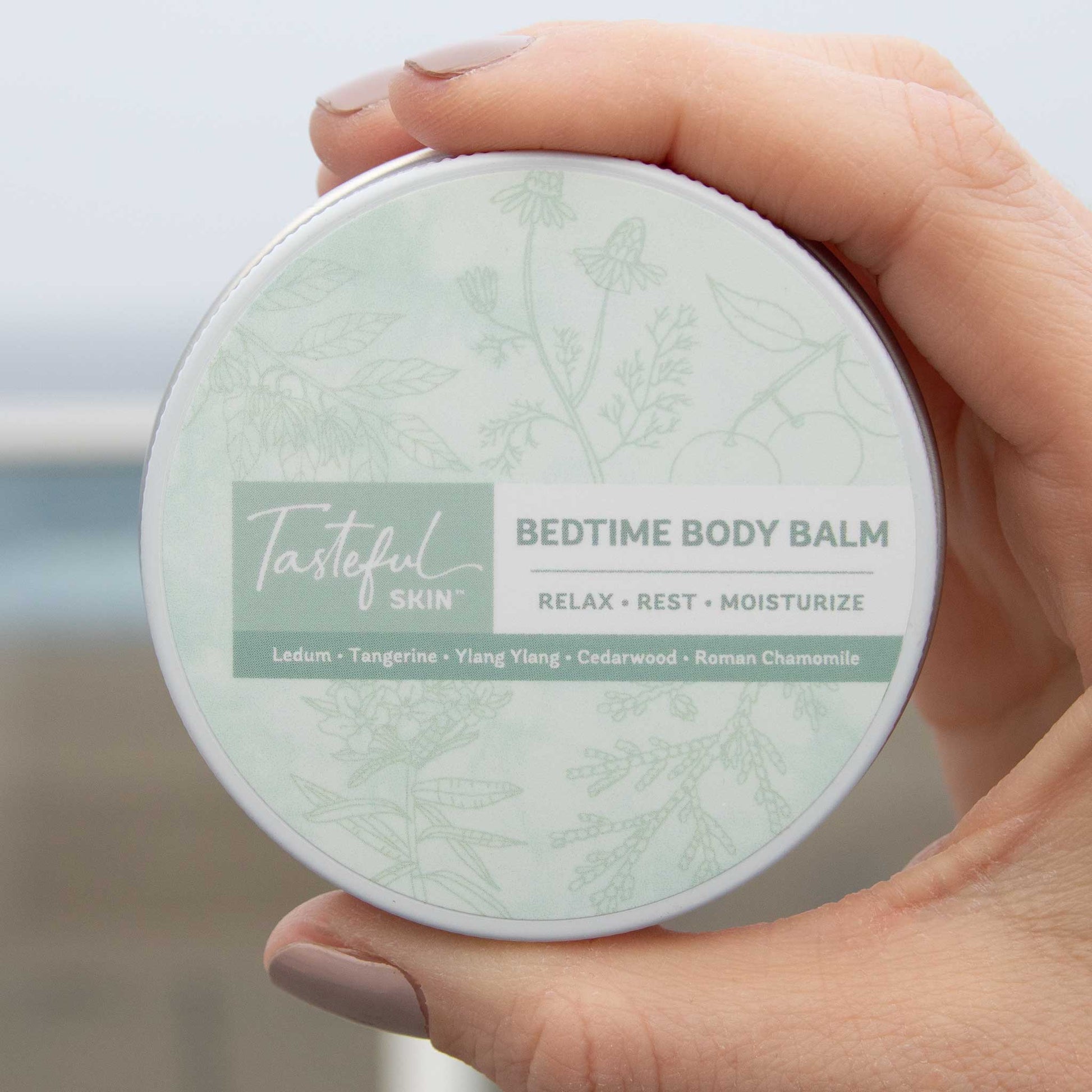 Bedtime Body Balm
Sale price
$25.00
Regular price
Ease into a restful and restorative night's sleep while deeply moisturizing skin. Wake up feeling refreshed.


Net Weight 2 oz (57g)

Ease into a restful state as you wind down for bed with our Bedtime Body Balm. Use as an all-over moisturizer for dry skin while settling your energy and shifting into a delta-like sleep state.

Our Bedtime Body Balm gently helps you transition to sleep easily and quickly. The therapeutic essential oils in our blend also help regulate your sleep cycles, giving you deeper quality sleep with fewer interruptions.

Safe for all skin types, the pure and natural ingredients are both gentle and powerful. Ideal for kids age 2 and up.

Individual results may vary. While our product offers nourishing support, it is not intended to cure, treat, or prevent disease or illness. Please consult your doctor if you are pregnant or nursing. Though these statements haven't been evaluated by the Food and Drug Administration, view our Ingredients page for resource links. Tasteful Skin assumes no liability for the usage of this product.  

Multi-faceted benefits of our Bedtime Body Balm:

✓ Promote Relaxation & Calmness
✓ Encourages Deeper Longer Sleep Patterns
✓ Gently Induces Sleep & Prevents Insomnia
✓ Ensures Extended REM Sleep State
✓ Deeply Moisturize Skin
✓ Calm Irritation 
✓ Antioxidant
✓ Anti-Inflammatory
✓ Antiviral
✓ Antimicrobial
✓ Anti-Bacterial
✓ Anti-Fungal
✓ Purifying Antiseptic
• If you have any severe allergies, we encourage you to test our balm on a small inconspicuous area of your skin first.

• With clean fingers, scoop out as much balm as needed. Massage onto your body and apply to the bottom of your feet for best results. Also, apply to the skin underneath your nostrils to inhale the essential oils while you sleep.

• For external use only. Avoid direct contact with eyes.

• The thinner the layer of balm, the quicker it's absorbed.

• Reapply as frequently as desired.

• Tightly secure lid and store in a cool dry place.
✓ Pure Grapeseed Oil
✓ Organic Coconut Oil
✓ Pure Beeswax
✓ Vitamin E Oil
✓ Therapeutic-Grade Essential Oils:

Chamomile: Chamomile oil is an essential oil that's been used for a variety of conditions, from digestive issues to wound healing, for many years. The chemical makeup of chamomile essential oil contributes to the oil's calming and soothing properties for the skin when used topically.

Lavender: In addition to all of the incredible healing properties Lavender provides, it also helps to calm anxiety and offers gentle non-addictive sedative effects for your body. Not only does it help you to fall asleep, but it also improves the quality of your sleep.

Marjoram: A warm, comforting oil with sedative properties that help induce sleep, Marjoram oil is extremely powerful therapeutic oil for sleep conditions like sleep apnea and insomnia.

Helichrysum: Traditionally used as calming remedy for insomnia.

White Camphor: Calms a restless mind and naturally induces sleep.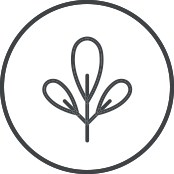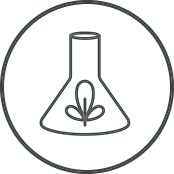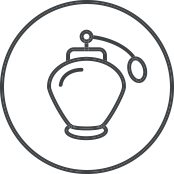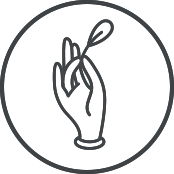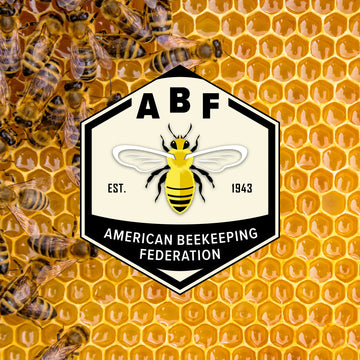 Full-Circle Impact
Bees are essential to our health and wellbeing. Without them, our food supply would be severely compromised. Therefore, we've committed to donating a percentage of our profits to the American Beekeeping Federation. They focus on supporting organizations that help grow the bee population and prevent their extinction.
By purchasing our products, together, we become part of the solution. We are grateful for you and our fellow worker bees.
LEARN MORE