Skip to product information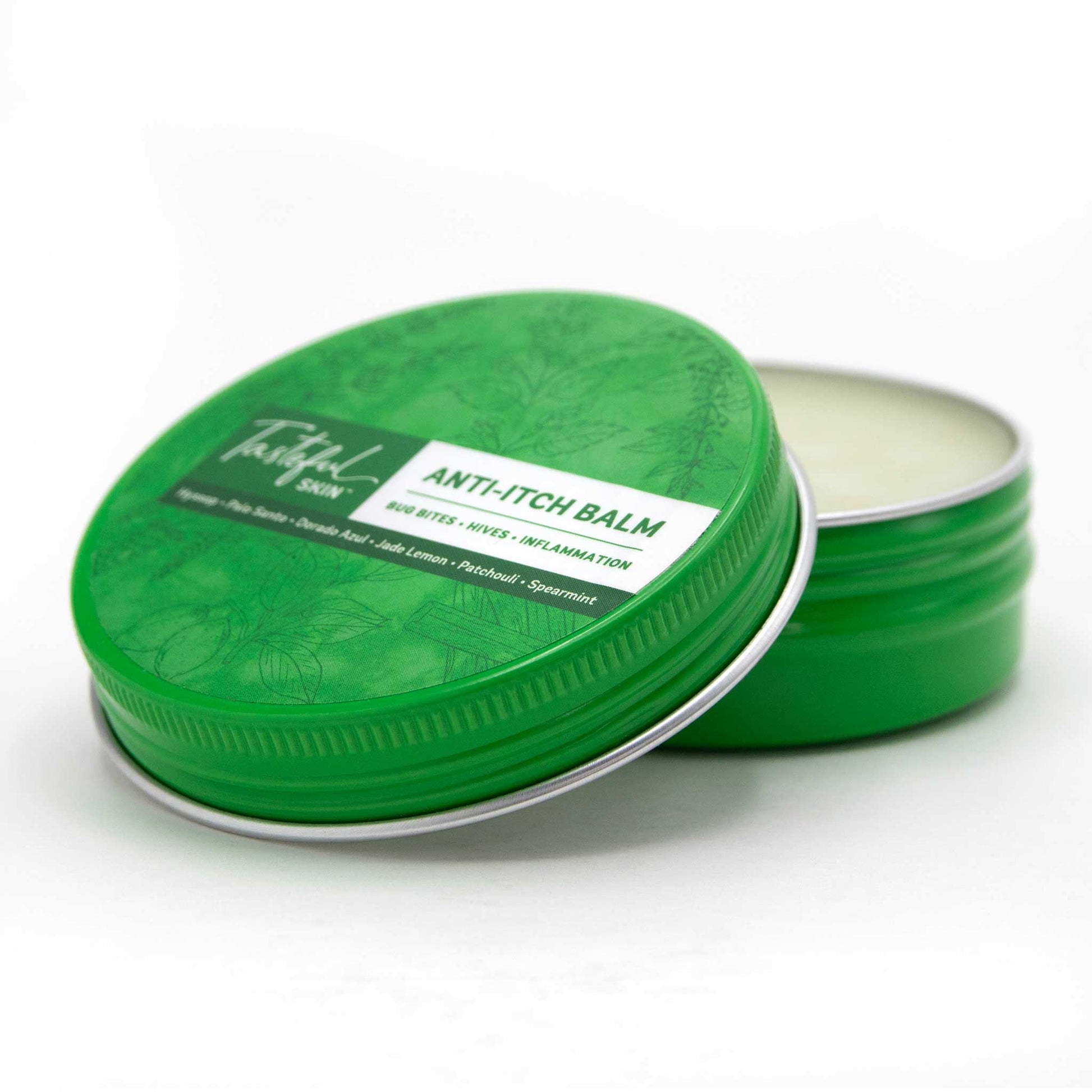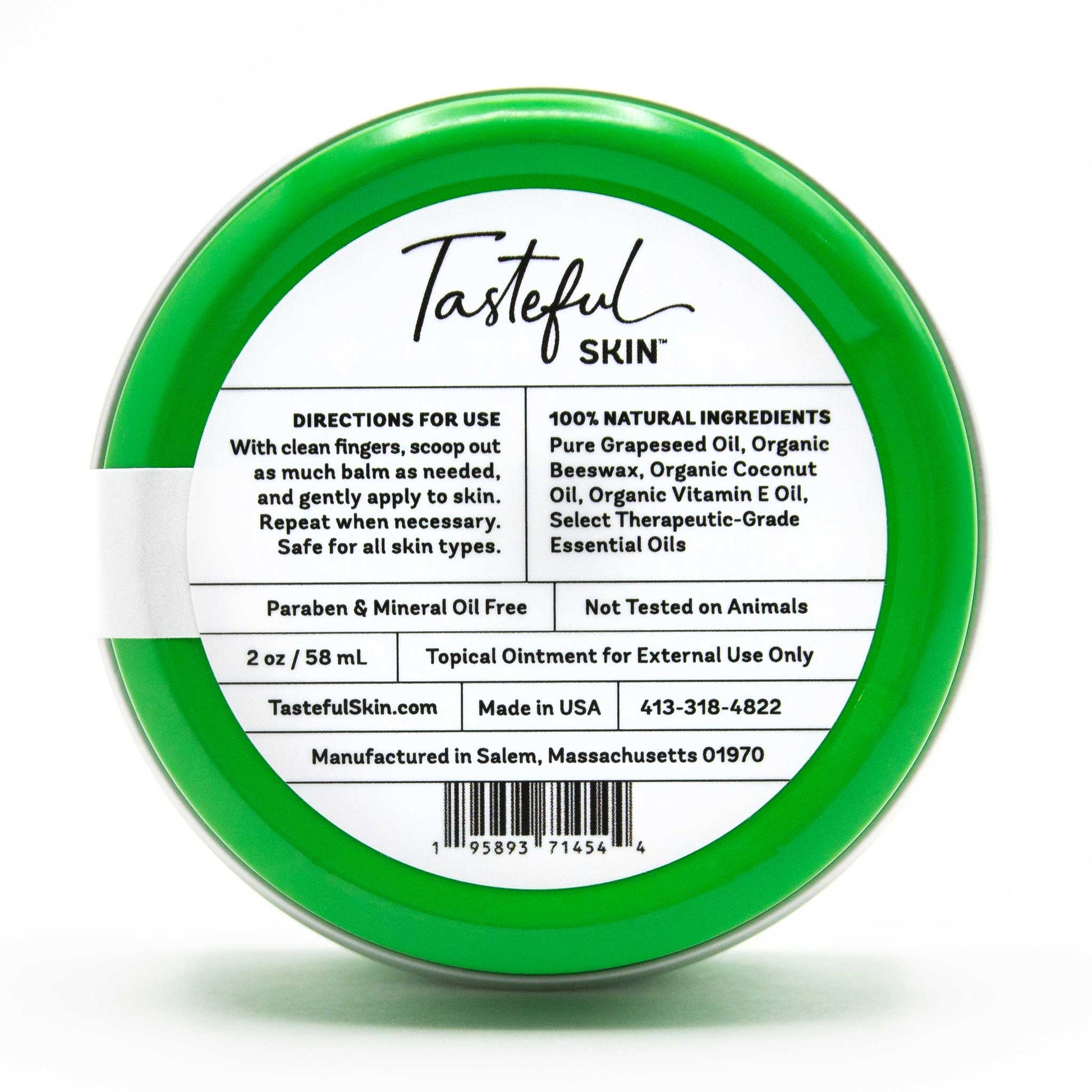 Anti-Itch Balm
Sale price
$25.00
Regular price
Relief from itchy bug bites, hives, poison ivy, and other irritants. Soothe and calm inflamed reactive skin. Also works as a repellent!
Net Weight 2 oz (57g)

Soothe and calm irritated skin from bug bites, poison ivy, hives, and allergic reactions. Not only is our Anti-Itch Balm an ideal solution for itchy dry skin, but it also works well as an insect repellent!

Apply as much balm as you want and as frequently as you need. The sweet and earthy fragrance is a personal favorite of Co-Founder, Jessica.

Safe for all skin types, the pure and natural ingredients are both gentle and powerful. Ideal for kids age 2 and up. Read the essential oil descriptions, below, to appreciate the variety of benefits of our Anti-Itch Balm recipe.

Individual results may vary. While our product offers nourishing support, it is not intended to cure, treat, or prevent disease or illness. Please consult your doctor if you are pregnant or nursing. Though these statements haven't been evaluated by the Food and Drug Administration, view our Ingredients page for resource links. Tasteful Skin assumes no liability for the usage of this product.

Multi-faceted benefits of our healing Anti-Itch Balm:

✓ Calm Irritated & Itchy Skin
✓ Insect Repellent
✓ May Help Reduce Swelling
✓ Moisturize Dry, Chapped & Cracked Skin
✓ Soften & Smooth Skin
✓ Nourish Dry & Flaky Skin
✓ Quickly Heal Minor Cuts, Burns & Scratches
✓ Relief from Eczema, Rosacea & Psoriasis Symptoms
✓ All-Natural Sanitizer
✓ Antiviral
✓ Antimicrobial
✓ Anti-Bacterial
✓ Anti-Fungal
✓ Antiseptic
✓ Anti-Inflammatory
• If you have any severe allergies, we encourage you to test our balm on a small inconspicuous area of your skin first.

• Use your fingers to scoop out a small amount of balm from the tin and gently rub on affected area.

• For external use only. Avoid direct contact with eyes.

• The thinner the layer of balm, the quicker it's absorbed. For extremely itchy conditions, coat a thicker layer of our balm for extra comfort.

• Avoid scratching your skin to keep your histamine levels calm and mitigate further itchiness.

• Reapply as frequently as desired.

• Tightly secure lid and store in a cool dry place.
✓ Pure Grapeseed Oil
✓ Organic Coconut Oil
✓ Pure Beeswax
✓ Vitamin E Oil
✓ Therapeutic-Grade Essential Oils:

Dorado Azul — Dorado Azul contains eucalyptol which helps support the respiratory tract.

Hyssop — Hyssop essential oil is made from the flowers and leaves of the plant bearing the same name. Antiseptic — When applied to wounds, it can help them from becoming infected. The essential oil can also help wounds, cuts, and bruises heal faster.

Jade Lemon — Jade Lemon essential oil supports skin health; is useful to clean, detox, and purify.

Palo Santo — Palo Santo essential oil Is great for skin infections and helpful in cases of acne especially when combined with other skin healing essential oils like Carrot Seed, Helichrysum Italicum, and Manuka. Palo Santo is traditionally used in South America as an antiseptic and to remove impurities from the skin and body and home. It is a good repellent for mosquitoes and other insects.

Patchouli — Patchouli essential oil contains a variety of skin benefits and can help reduce the appearance of wrinkles, blemishes, and skin imperfections. Patchouli oil can also promote a smooth and glowing complexion. It reduces the appearance of wrinkles, blemishes, or problem skin areas.

Spearmint — The antioxidant quality of spearmint essential oil reduces the appearance of wrinkles and skin imperfections, such as discoloration. It is believed to help reveal a new layer of skin, thus increasing the skin's resilience and elasticity. With antibacterial properties, spearmint is believed to make an ideal skin cleanser. By imparting a cooling sensation, spearmint oil can help to relieve itching associated with dryness and skin irritations.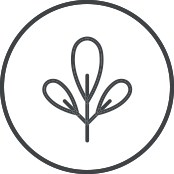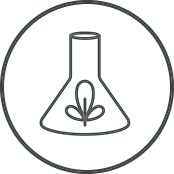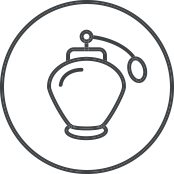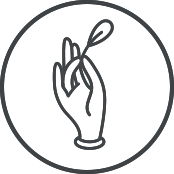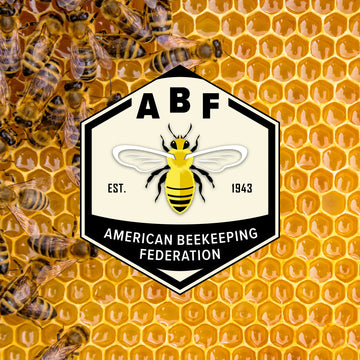 Full-Circle Impact
Bees are essential to our health and wellbeing. Without them, our food supply would be severely compromised. Therefore, we've committed to donating a percentage of our profits to the American Beekeeping Federation. They focus on supporting organizations that help grow the bee population and prevent their extinction.
By purchasing our products, together, we become part of the solution. We are grateful for you and our fellow worker bees.
LEARN MORE