Skip to product information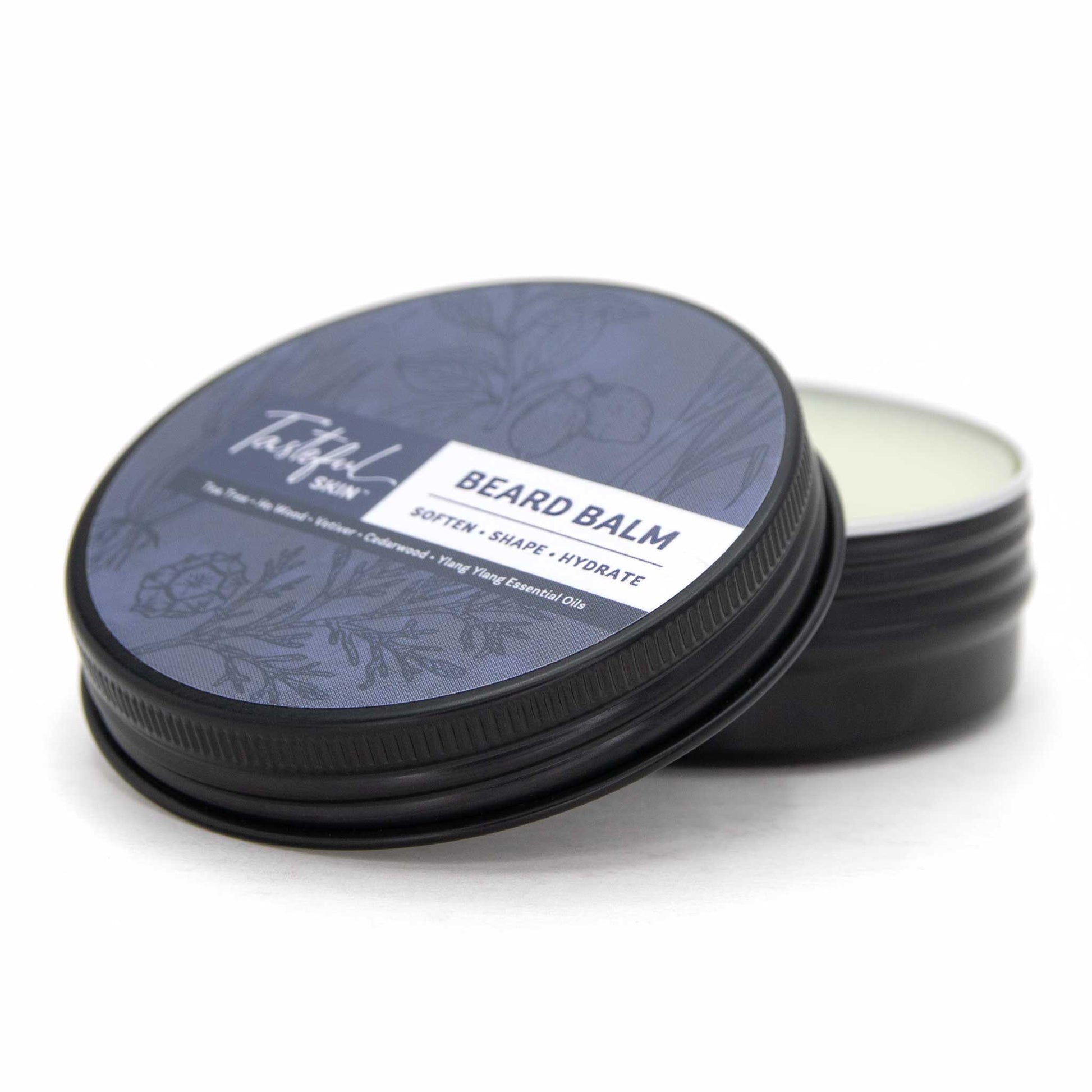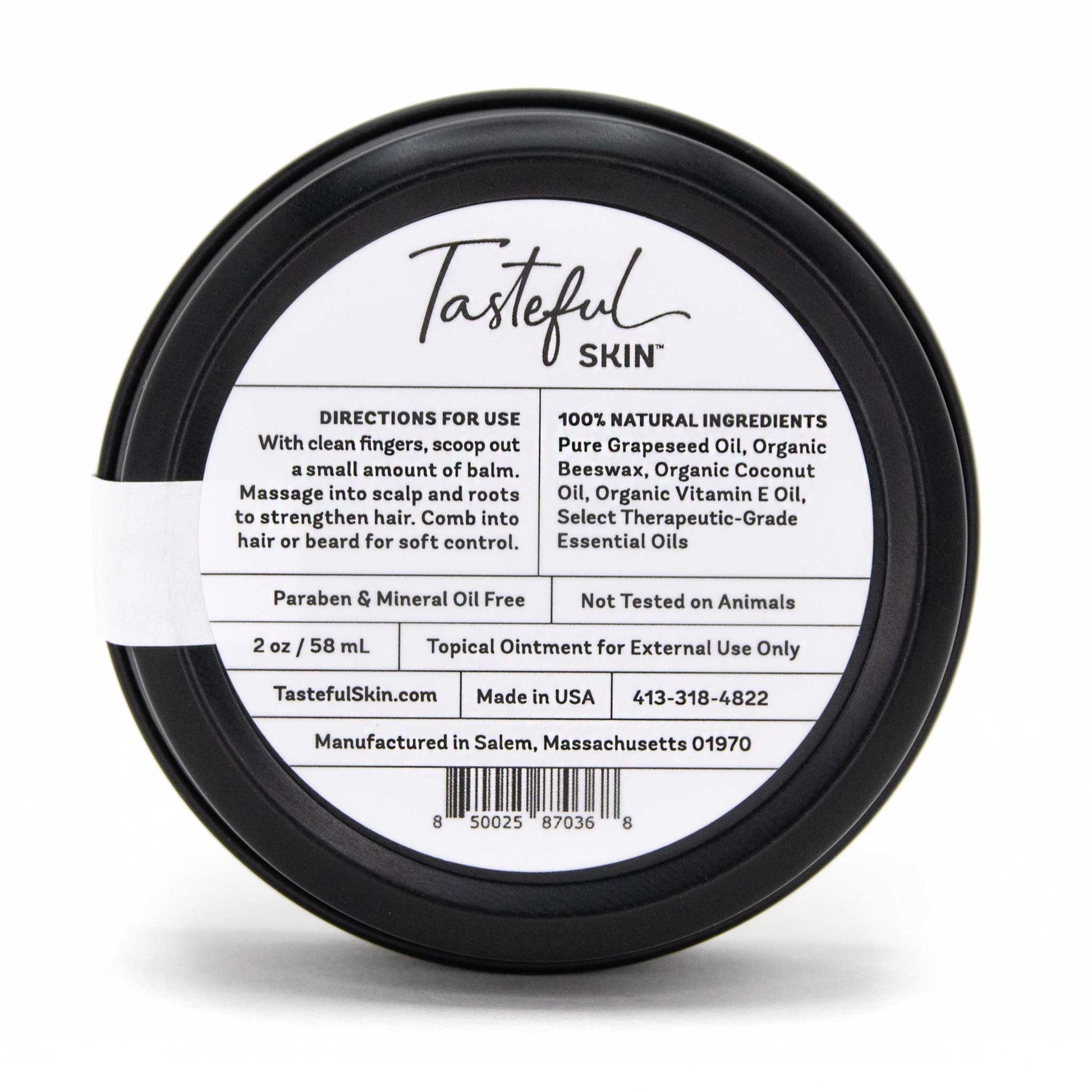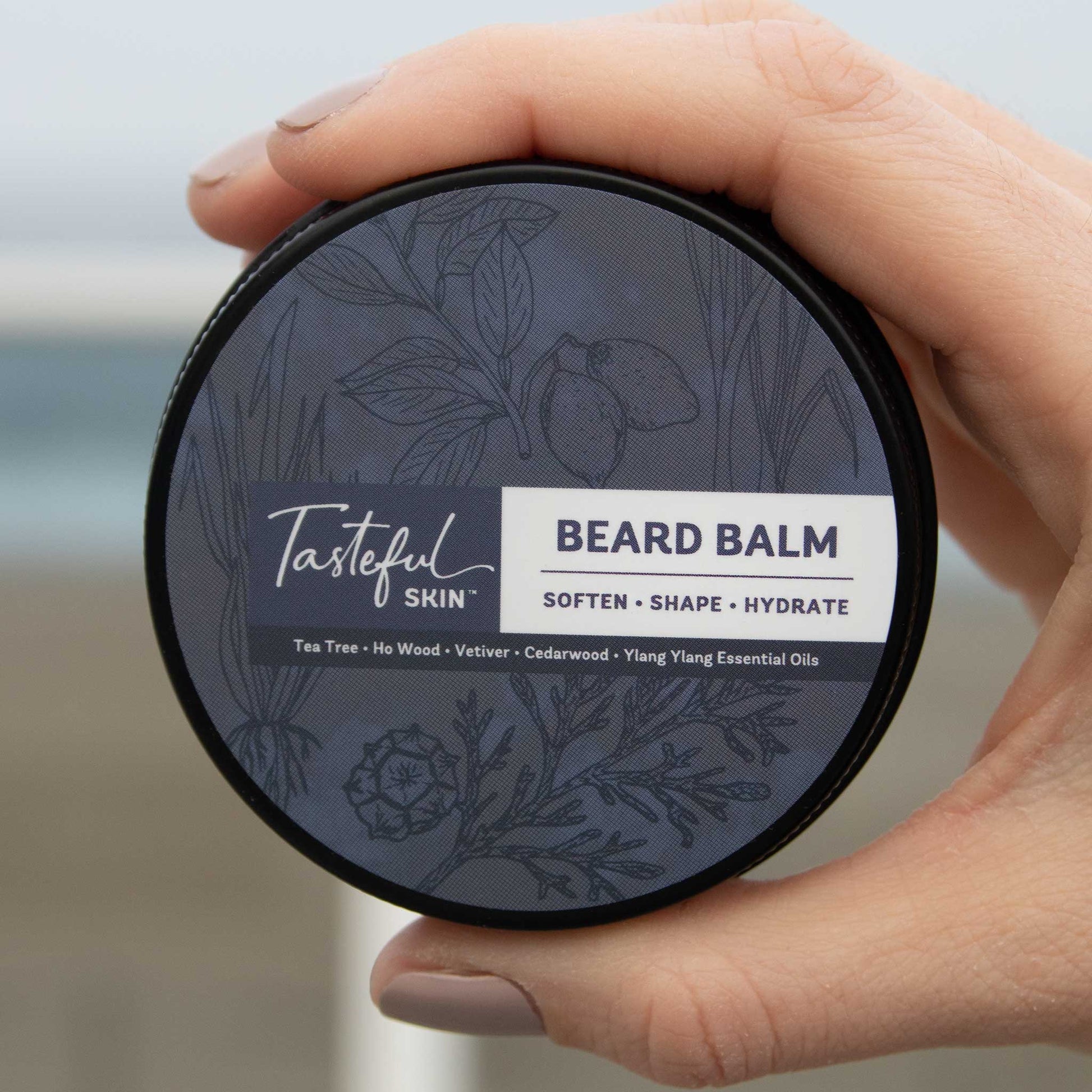 Beard Balm
Sale price
$25.00
Regular price
Smooth, soften, and lightly shape hair, beard, or mustache. Create a clean polished look.
2 oz (57g)

Smooth and shape your beard while improving its overall health and appearance. Soften the texture, tame the flyaways, and add a natural sheen. The lightweight silky texture is easy to work with, giving you more control over the style, and finishing with a clean and polished look.

Lock in moisture and deeply condition your hair with no stickiness or flaking. The natural ingredients and healing essential oils in our Beard Balm nourish your scalp, face, neck, and hair while not clogging your pores. Our balm is deeply moisturizing and strengthening, bringing out the best in your hair, beard, or mustache.

The soft woodsy scent from the essentials isn't overpowering and won't overwhelm your senses. The earthy sultry blend creates a pleasing yet discreet subtle aroma.

Individual results may vary. While our product offers nourishing support, it is not intended to cure, treat, or prevent disease or illness. Please consult your doctor if you are pregnant or nursing. Though these statements haven't been evaluated by the Food and Drug Administration, view our Ingredients page for resource links. Tasteful Skin assumes no liability for the usage of this product.

Multi-faceted benefits of our Beard Balm:

✓ Soften & Condition Hair
✓ Hydrate & Protect Hair & Skin
✓ Improve Look & Feel of Hair
✓ Strengthen & Minimize Breakage
✓ Prevents Split Ends
✓ Smooths Texture & Tames Flyaways
✓ Provides Healthy Shine
✓ Rejuvenating for Hair & Skin
✓ Antiviral
✓ Antimicrobial
✓ Anti-Bacterial
✓ Antiseptic
✓ Anti-Inflammatory


• If you have any severe allergies, we encourage you to test our balm on a small inconspicuous area of your skin first.

• Use clean fingers to scoop a small amount of balm.

• Soften the balm in your fingers and gently massage it into your hair, beard, or mustache.

• Use a comb to fully work in the balm and evenly coat your hair.

• Apply to the skin when necessary for deep moisturization.

• For external use only. Avoid direct contact with eyes.

• The thinner the layer of balm, the quicker it's absorbed.

• Reapply as frequently as desired.

• Tightly secure lid and store in a cool dry place.
✓ Pure Grapeseed Oil
✓ Organic Coconut Oil
✓ Pure Beeswax
✓ Vitamin E Oil
✓ Therapeutic-Grade Essential Oils:

Tea Tree: Unplugs hair follicles and promotes hair growth. Relief from dry skin and dandruff.

Ho Wood: Promotes growth, improves shine, fights dandruff, and aids in preventing hair loss.

Vetiver: Improves blood circulation in hair follicles, rejuvenates hair health, improves hair growth, texture, and sheen.

Cedarwood: Promotes growth and reduces hair loss by balancing the oil-producing glands in the scalp.

Ylang Ylang: Stimulates the sebaceous glands to increase sebum production, keeping hair healthy and conditioned. Improve hair texture, reduce hair breakage, and prevent split ends.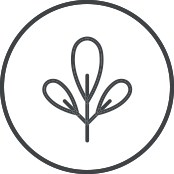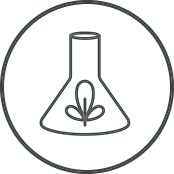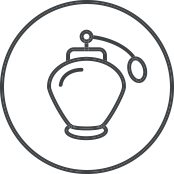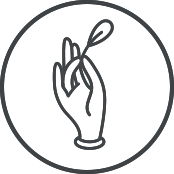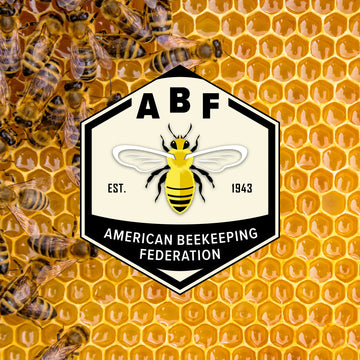 Full-Circle Impact
Bees are essential to our health and wellbeing. Without them, our food supply would be severely compromised. Therefore, we've committed to donating a percentage of our profits to the American Beekeeping Federation. They focus on supporting organizations that help grow the bee population and prevent their extinction.
By purchasing our products, together, we become part of the solution. We are grateful for you and our fellow worker bees.
LEARN MORE