Skip to product information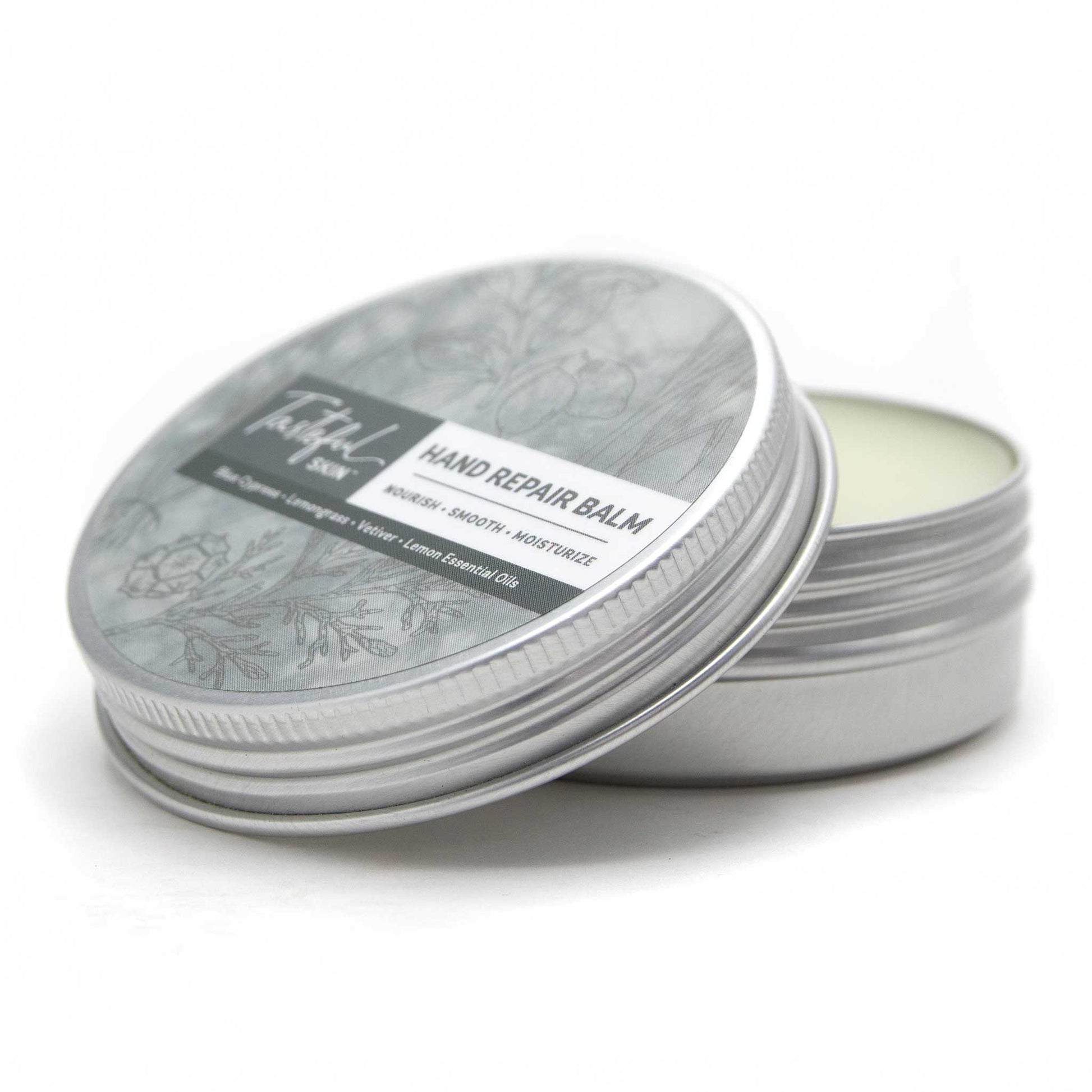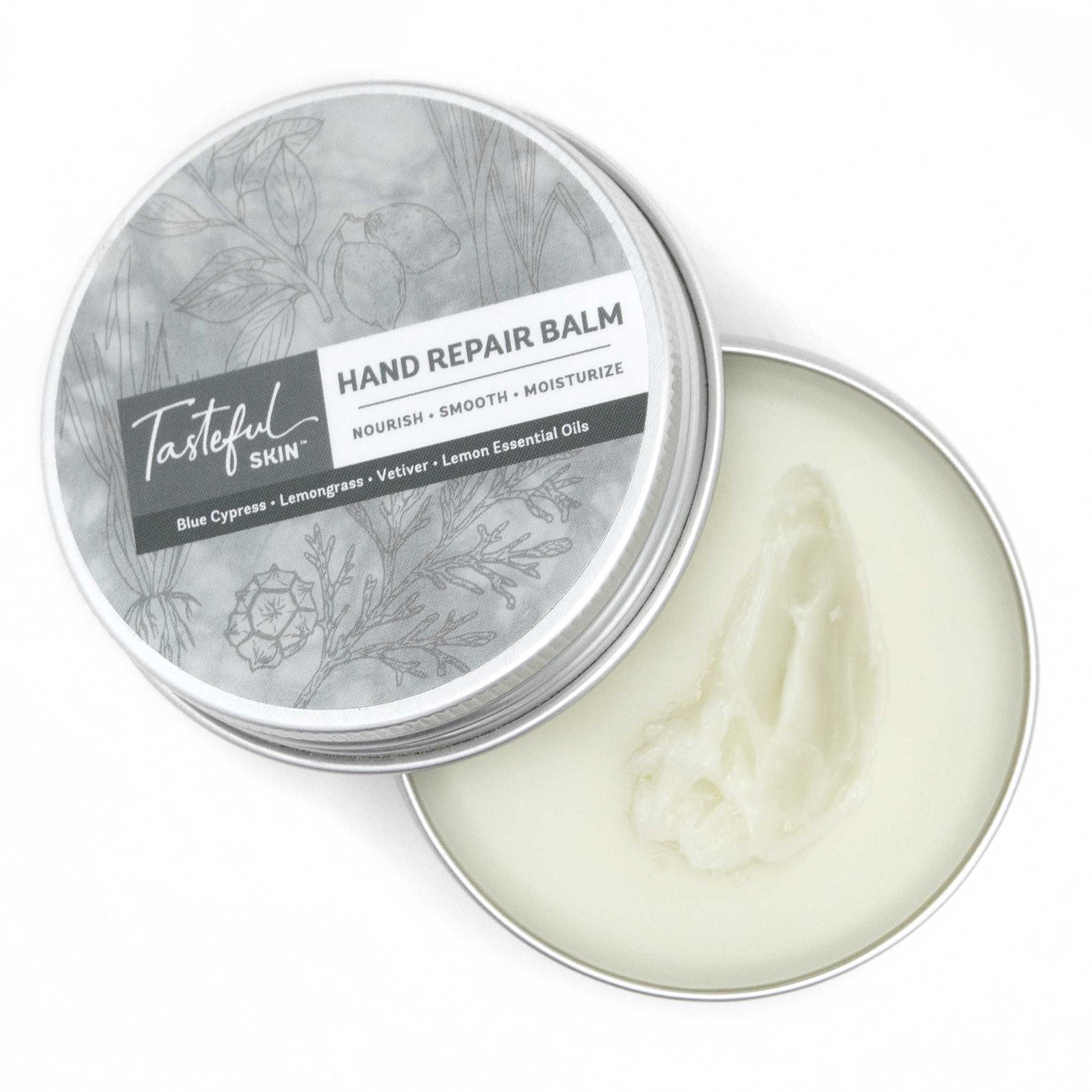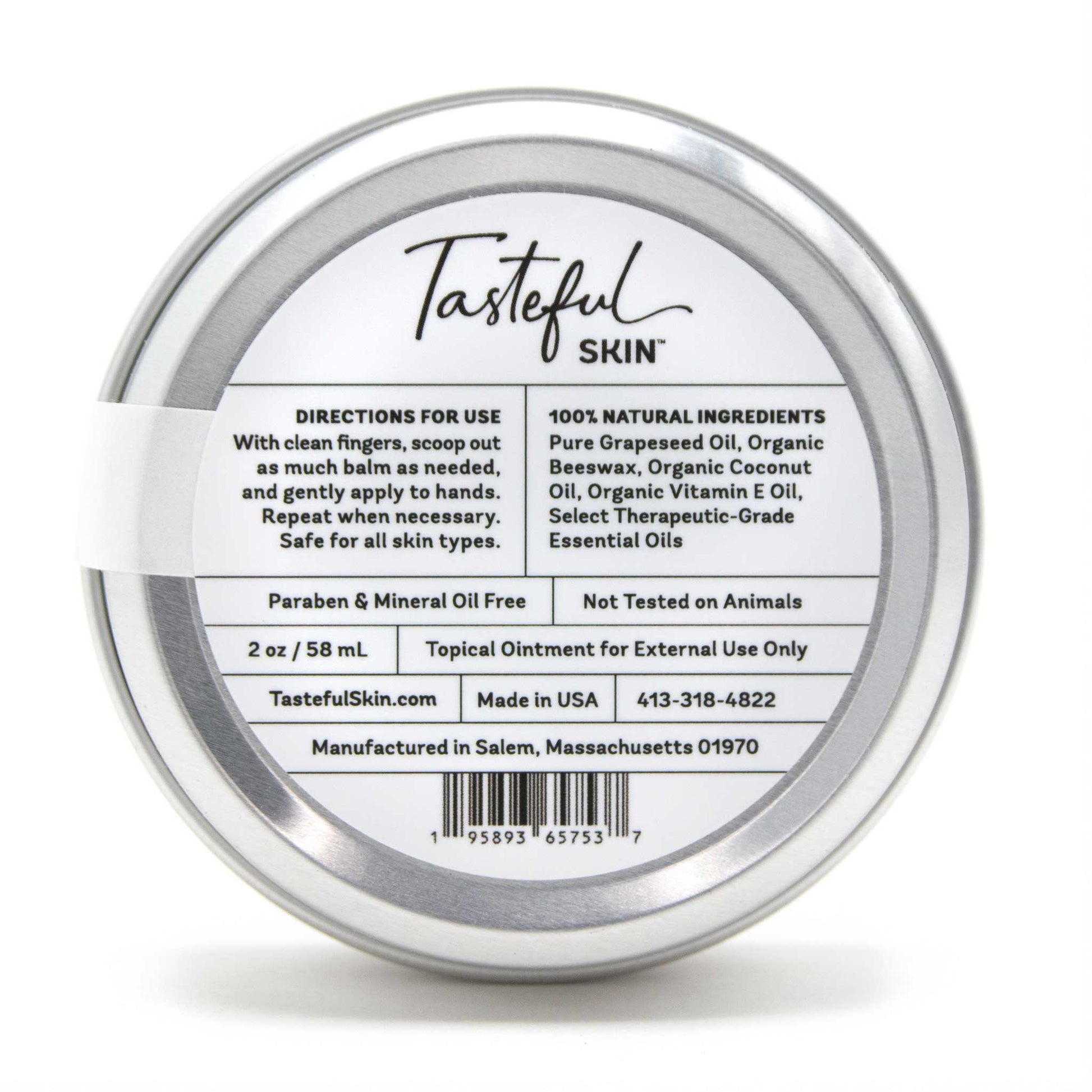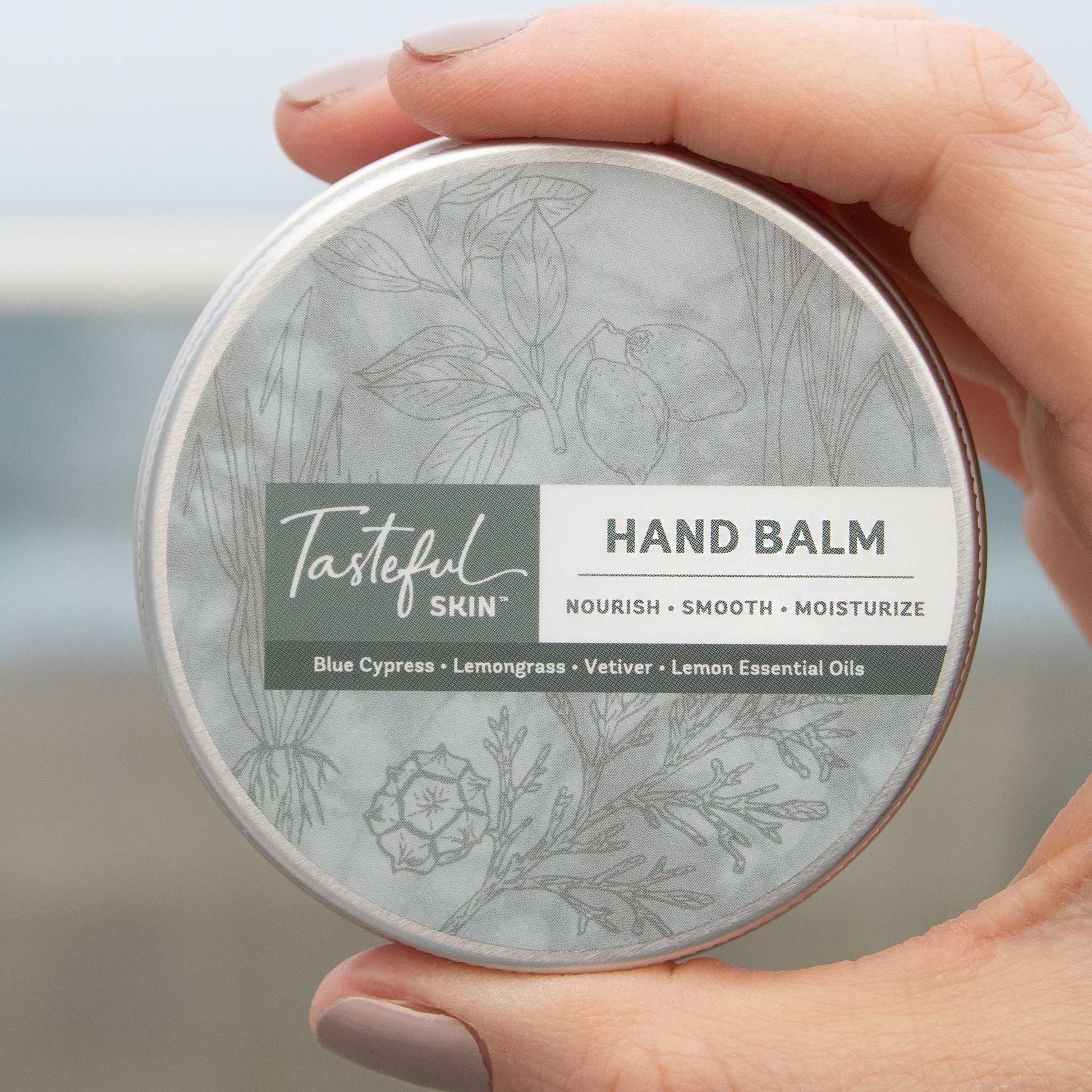 Hand Repair Balm
Sale price
$25.00
Regular price
Keep your hands feeling healthy and strong. Our healing Hand Balm works to smooth and restore dry, cracked, rough skin. Use it to soften your cuticles and protect your hands from further damage. You'll love the light texture of our nourishing balm.
Net Weight 2 oz

Our healing Hand Repair balm works to moisturize, soften, and protect your hands. Keep a supply on hand in your bedroom, bathroom, purse, car, and workstation. Safe for all skin types, the pure and natural ingredients are both gentle and powerful.

Ideal for kids aged 2 and up. Individual results may vary. While our product offers nourishing support, it is not intended to cure, treat, or prevent disease or illness. Please consult your doctor if you are pregnant or nursing. Though these statements haven't been evaluated by the Food and Drug Administration, view our Ingredients page for resource links. Tasteful Skin assumes no liability for the usage of this product. 
• If you have any severe allergies, we encourage you to test our balm on a small inconspicuous area of your skin first.
• Use your fingers to scoop out a small amount of balm from the tin and gently rub onto the affected area.
• For external use only. Avoid direct contact with eyes.
• The thinner the layer of balm, the quicker it's absorbed.
• Reapply as frequently as desired.
• Tightly secure lid and store in a cool dry place.

Multi-faceted benefits of our Healing Hand Balm:

✓ Moisturize Dry, Chapped & Cracked Skin
✓ Soften & Smooth Skin
✓ All-Natural Sanitizing Properties
✓ Quickly Heal Minor Cuts, Burns & Scratches
✓ Calm Irritation
✓ Relief from Eczema, Rosacea & Psoriasis Symptoms
✓ Repair Sun-Damage
✓ Restore Natural Glow
✓ Antiviral
✓ Antimicrobial
✓ Anti-Bacterial
✓ Anti-Fungal
✓ Antiseptic
✓ Anti-Inflammatory
✓ Pure Grapeseed Oil
✓ Organic Coconut Oil
✓ Pure Beeswax
✓ Vitamin E Oil
✓ Therapeutic-Grade Essential Oils:

Blue Cypress: Blue Cypress Essential Oil supports skin health for reddened, congested skin. It can also help keep minor skin breaks "clean" and as well as support healthy respiratory functioning.

Lemon: Ideal for conditions such as acne, athlete's foot, warts, wound healing, and improve skin. The health benefits of lemon oil can be attributed to its stimulating, calming, astringent, detoxifying, antiseptic, disinfectant, and anti-fungal properties.

Lemongrass: A tropical, grassy plant used in cooking and herbal medicine. Lemongrass is used as a natural remedy to heal wounds and help prevent infection.

Vetiver: Vetiver is sometimes applied directly to the skin for relieving stress, as well as for emotional traumas and shock, lice, and repelling insects. It is also used for arthritis, stings, and burns. Vetiver is sometimes inhaled as aromatherapy for nervousness, insomnia, and joint and muscle pain. Vetiver essential oil prevents the growth of Staphylococcus Aureus which is the bacteria responsible for causing sepsis and eliminates them. You can apply it externally as it helps heal wounds by promoting the growth of new tissues. Clears acne and boosts skin health. Vetiver oil helps in clearing acne and acne marks too. It exhibits very strong anti-inflammatory and anti-bacterial properties.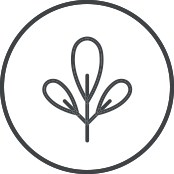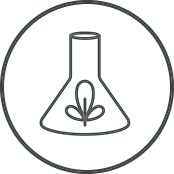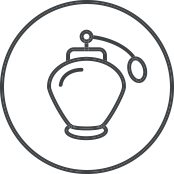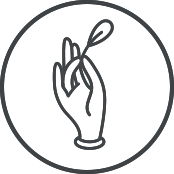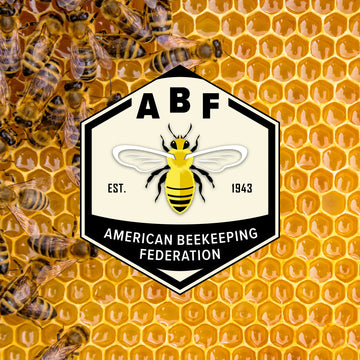 Full-Circle Impact
Bees are essential to our health and wellbeing. Without them, our food supply would be severely compromised. Therefore, we've committed to donating a percentage of our profits to the American Beekeeping Federation. They focus on supporting organizations that help grow the bee population and prevent their extinction.
By purchasing our products, together, we become part of the solution. We are grateful for you and our fellow worker bees.
LEARN MORE