Hand Sanitizer Refill | Awake
Sale price
$60.00
Regular price
Now you can stock up on natural moisturizing sanitizer with our 16oz. Refill Sanitizer. Each canister refills up to eight of our 2oz glass Awake Sanitizer bottles, saving you money, and reducing the amount of single-use containers. With over 6,000 spritzes in each refill bottle, you'll be well-stocked with sanitizer solution for a few months! 

Protecting yourself (and others) has never felt better. You deserve a sanitizer that supports your health while providing a sense of delight. Keep your hands clean and fragrant with Awake — refreshing antibacterial & antiviral hand sanitizer spray infused with Tea Tree, Orange, and Lime essential oils.

Protect Your Health

Our sanitizer formula contains 62% (corn-based) ethanol alcohol in adherence to CDC guidelines. Fractionated coconut oil and Vitamin E oil are added for their natural moisturizing and healing benefits. Our custom blend of therapeutic-grade essential oils offers additional nourishing topical and aromatherapy support. Additionally, our blends contain no water, synthetic fillers, or toxic ingredients; ultimately protecting and preserving the health of your skin.

Protect the Planet

By using our glass bottles and refill containers, you're helping to reduce the growing mountain of single-use plastic containers. Our eco-friendly reusable and refillable glass bottle is packed with wholesome ingredients that kill 99.9% of germs and bacteria while leaving your skin feeling amazing. Each 16oz refill container provides 6,000+ sprays.

Protect Your Wellbeing

Vibrant and sunny, our Awake Sanitizer blend is great for your skin and mental clarity. This refreshing blend of Tea Tree, Orange, and Lime is the perfect pick-me-up to brighten your day, boost your mood, and enhance your focus.

Not only does our Awake blend smell (and feel) invigorating, but it also elevates the everyday experience of sanitizing your hands. 
• Shake well before use.

• Use a small funnel to make refilling easier and cleaner.

• For aromatherapy benefits, inhale the essential oils after alcohol has evaporated.

• For external use only.

• Reapply as needed.

• Warning: The alcohol is highly flammable. Be sure your hands are dry and the alcohol smell is gone before lighting matches, grills, etc.

Additional Uses:

Mask Cleaner – Spray on mask both inside and out to clean and purify.

Air Cleansing Mist – Spray a few times into the air to help purify airborne Germs.

Surface Cleaner – Use our sprays to sanitize table surfaces or desktops. Spray and wipe clean to further protect yourself and your environment.

Acne Spot Treatment – Spray on fingertips and pat together and lightly dab infected spots.

✓ 62% Ethanol Alchohol
✓ Fractionated Coconut Oil
✓ Vitamin E Oil
✓ Therapeutic-Grade Essential Oils:

Lime: Lime oil is a good ingredient to include in cough remedies, helps ease infections of the throat and tonsils, and is good as an inhalation for asthmatic, or breathing conditions. Lime oil therapy can help weight loss, painful muscles, and joints, and can be energizing and help allay depression.

Orange: Aromatherapy with orange essential oil appears to reduce symptoms of anxiety and depression.  Orange Essential Oil is beneficial for maintaining the health, appearance, and texture of skin by promoting clarity, radiance, and smoothness, thereby reducing the signs of acne and other uncomfortable skin conditions. Applied in a massage, Orange Essential Oil is known to increase blood flow. Orange essential oil can be effective at stopping the growth of some types of bacteria and fungi. 

Tea Tree: Tea tree essential oil health benefits aid with absorbing nutrients from food and provides protection from diseases. The cicatrisant properties of the essential oil help with keeping infections at bay and with wounds healing faster as well as neutralizing scar marks and spots left by pox, acne, eruptions, and boils. Tea Tree oil soothes dry skin by relieving itching and irritation. Effective in treating eczema. It works as an antiseptic. Helps with dandruff, acne, Anti-inflammatory, itchy skin, dry skin, oily skin, inflammation, and is antibacterial.

Active Ingredient – Ethanol Alcohol (62% v/v)

Inactive Ingredients – Fractionated Coconut Oil, Vitamin E, Therapeutic-Grade Essential Oils

Net weight – 16 fl. oz. (1800 ml)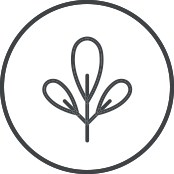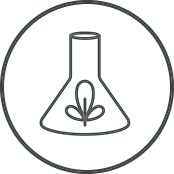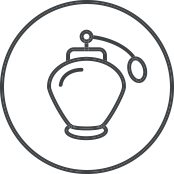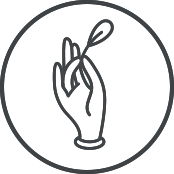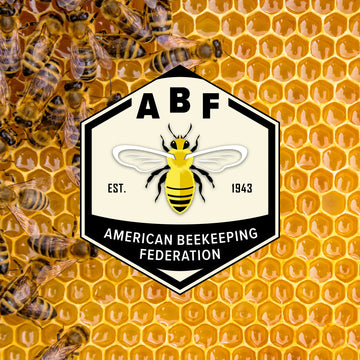 Full-Circle Impact
Bees are essential to our health and wellbeing. Without them, our food supply would be severely compromised. Therefore, we've committed to donating a percentage of our profits to the American Beekeeping Federation. They focus on supporting organizations that help grow the bee population and prevent their extinction.
By purchasing our products, together, we become part of the solution. We are grateful for you and our fellow worker bees.
LEARN MORE